Epoxy Floor Coatings for Driveways and Basements
Simulated granite epoxy floors are an excellent flooring choice for homes and businesses. With our extreme climate and outdoor activities, garage floors can take a beating throughout the year. Epoxy flooring is the perfect flooring to stand up to the climate and activities.
These elegant and appealing floors not only look great, but are extremely durable, heat and chemical resistant, easy to clean and are environmentally safe. Your floor will look great for many years to come with low maintenance simulated granite epoxy floors.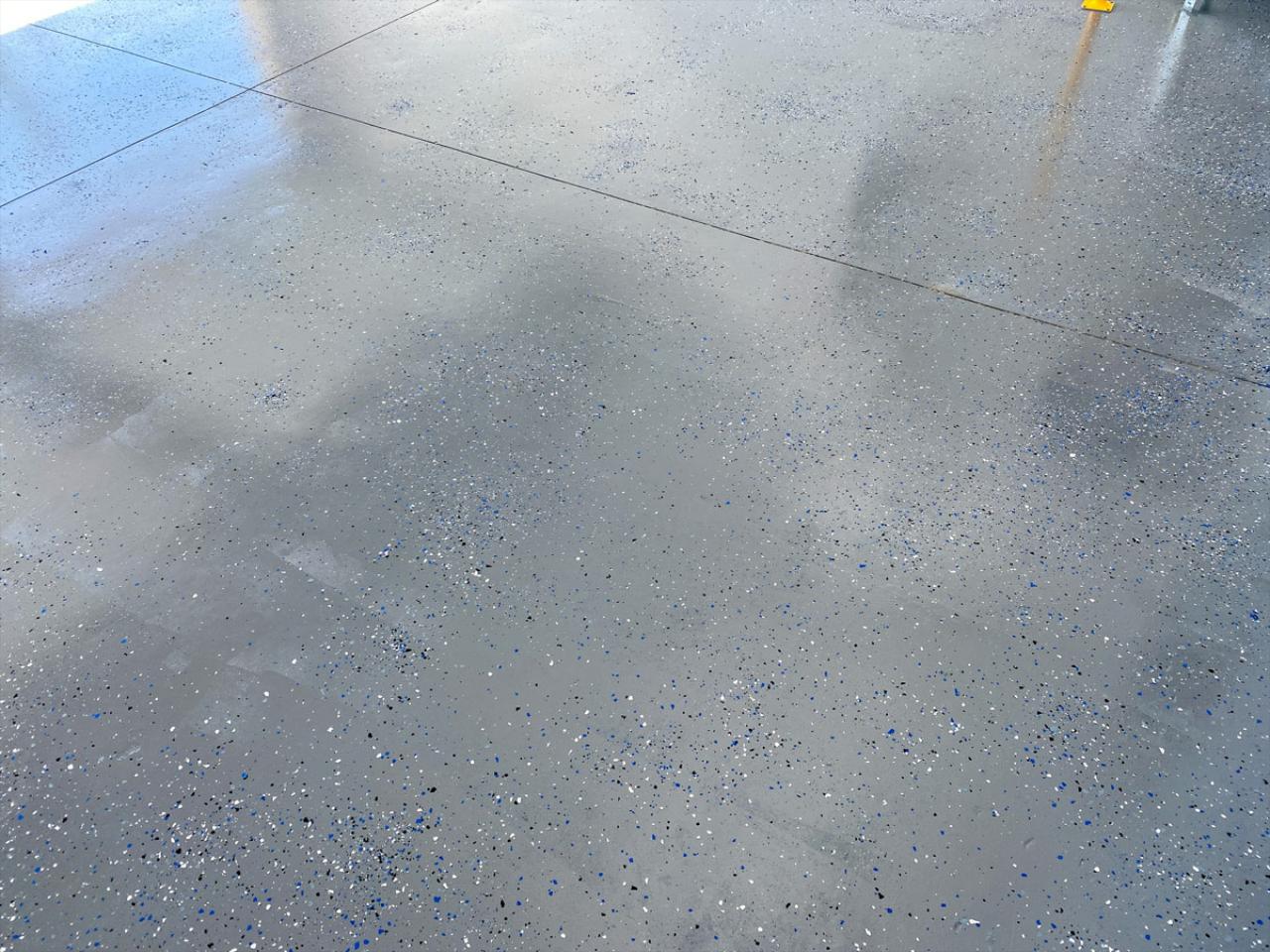 High Quality Epoxy and Polyurea Floor Coatings for Residential and Commercial Applications
These floors are an affordable epoxy and polyaspartic floor covered in decorative flake. These epoxy floors are commonly used on garage floors, basement floors, shop floors, offices and virtually anywhere a seamless concrete floor coating is needed. Our epoxy floors are made to last a lifetime with industrial strength 100% solids epoxy, a full broadcast of flake over the entire area and at least 2 clear coats of polyaspartic.
Our Process:
1. Diamond grind concrete to profile it for proper bonding(most important step)
2. Repair any concrete cracks or pitting
3. Apply basecoat of 100% solids Epoxy
4. Broadcast flake 100% through out floor
5. Apply 2 clear coats of Polyaspartic